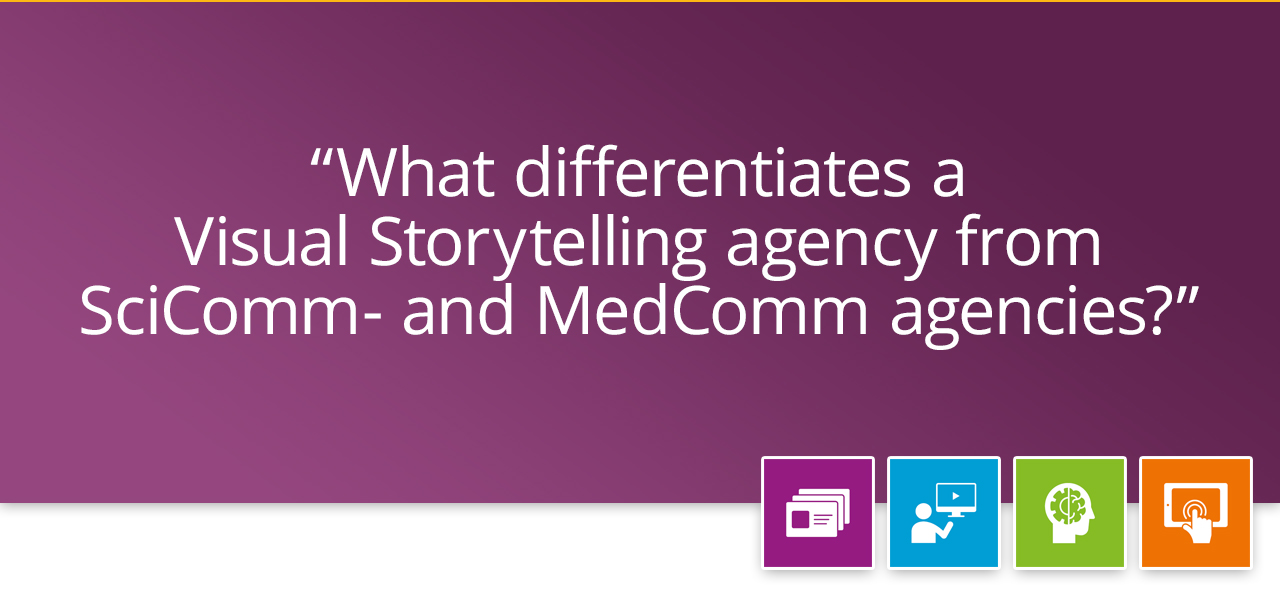 Why pharmaceutical companies need a visual storytelling agency
Pharmaceutical and biotech companies today work with many specialized agencies to position their brands and develop their communication goals for different therapeutic areas. It is often difficult to determine which tasks can be performed by which type of agency.
If an agency works for the pharma industry and has a large medical team with PhDs to ensure that their work is scientifically correct and professionally referenced, does it make them a SciComm or MedComm agency? And what can a visual or scientific storytelling agency do, anyway? These questions are often asked when writing an RFP or RFQ, and they are crucial for procurement departments that need to classify agencies according to the services they offer. So let's take a look at what makes a visual storytelling agency different from a scientific communication or medical communication agency.
Strategic development vs. scientific storytelling
SciComm or MedComm agencies are very much involved in the strategic work around a product or a therapeutic area. They develop scientific materials from scratch, write publications, compile study data and test and optimize key messages. The task of a visual storytelling agency is to transform the content into stories based on existing, often already approved materials so that the key messages can be understood by different target groups. This can mean creating concise and engaging slide decks, which make a multitude of scientific findings and studies accessible. Scientific visual storytelling can also mean producing an animated video about a drug's mechanism of action. Or it can mean developing learning and training materials with powerful visuals and a solid instructional design to introduce new employees to the extensive background information on a product and its therapeutic area.
A great deal of attention to scientific detail is required for this work. The medical team of a visual storytelling agency offers both this scientific accuracy and distinctive creative expertise. After all, the team must not only understand the content, but also prepare it so that others can understand it. And the best way to explain complex scientific information is to tell meaningful visual stories that combine well-written text with impressive infographics, visualizations, and animation.
A visual storytelling agency can do all of this, complementing the range of services offered by SciComm agencies, which often cannot provide this extraordinary combination of scientific and visual expertise.
Conclusion
Visual storytelling agencies have an approach that is fundamentally different from that of scientific communication agencies. They often develop visual stories based on material that has been created by a SciComm agency and already approved by a team working at a pharmaceutical company. Uniting both scientific understanding and strong creative expertise, a visual storytelling agency can help tip the scales by maximizing the impact of a message using powerful images and animation.
Today, successful pharmaceutical companies need SciComm agencies to develop an effective communication strategy and experienced visual storytelling agencies to make sophisticated graphics that will reach the target audience and leave a lasting impression.
Do you have any questions?
If you work in pharma or biotech, and you're looking for a partner to support your communication objectives, we would love to hear from you. Whether you have a specific project in mind or you're just looking for guidance, click below to get in touch and learn how the power of visual storytelling can work for you.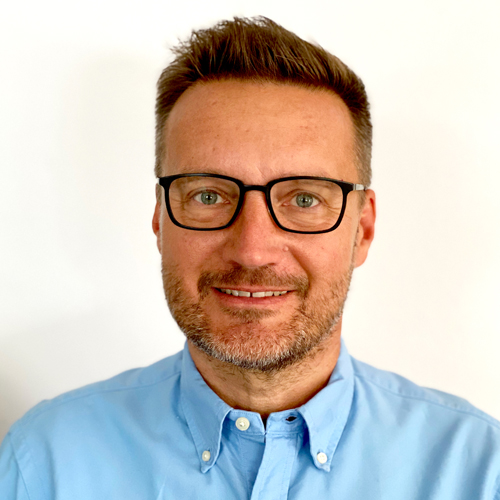 Stefan Wolf is one of the founders of CAST PHARMA, a scientific visual storytelling agency that develops engaging slide decks, animated videos, learning and training solutions, and interactive tools for pharmaceutical and biotech companies.
https://www.cast-pharma.com/wp-content/uploads/2020/11/Blog_Header_02.jpg
608
1280
Stefan Wolf
https://www.cast-pharma.com/wp-content/uploads/2014/10/logo_trim.png
Stefan Wolf
2020-11-30 10:17:17
2023-04-25 14:35:02
Why pharmaceutical companies need a visual storytelling agency