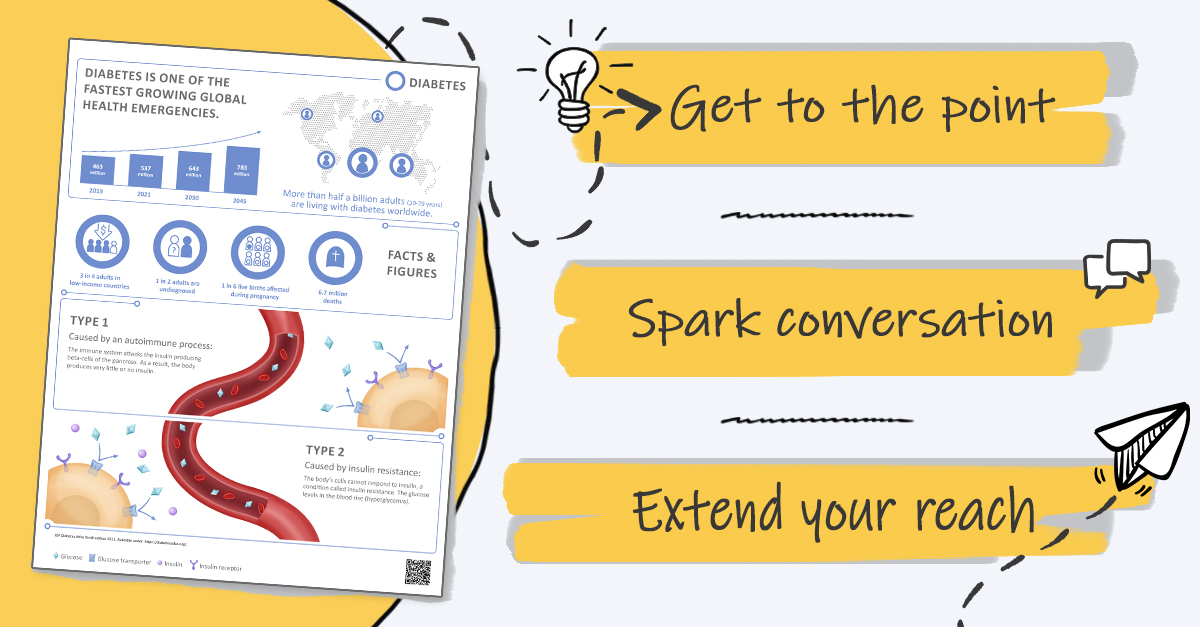 The power of infographics
When training your medical affairs team, you face several challenges to getting them on board. To show them the ropes, you need relevant and complete materials. These materials need to be easy to understand for your team and their respective target audience, whether health care professionals (HCPs), key opinion leaders (KOLs), or patients. The materials should facilitate conversations with the target audience. And you should be able to easily reuse and adapt them. Checking all these boxes, infographics can be your mainstay on the voyage from training to launch!
Infographics get to the point!
As the name suggests, infographics convey information. They do so by combining text, illustrations, icons, and charts with clear, purposeful, and engaging design. This means they can tell your story faster and make it more memorable. Infographics live by the maxim "show, don't tell!"
In practice, well-designed infographics combine several key ingredients:
Clusters of topics
Copy that is plainly written and easy to scan
Messages that put key facts in the spotlight
Uniform color coding
Consistent labels and units
Company or product-specific branding used appropriately
But one special facet of an infographic makes it especially memorable: an overarching visual story that charts the course through bits of information to reinforce the key message.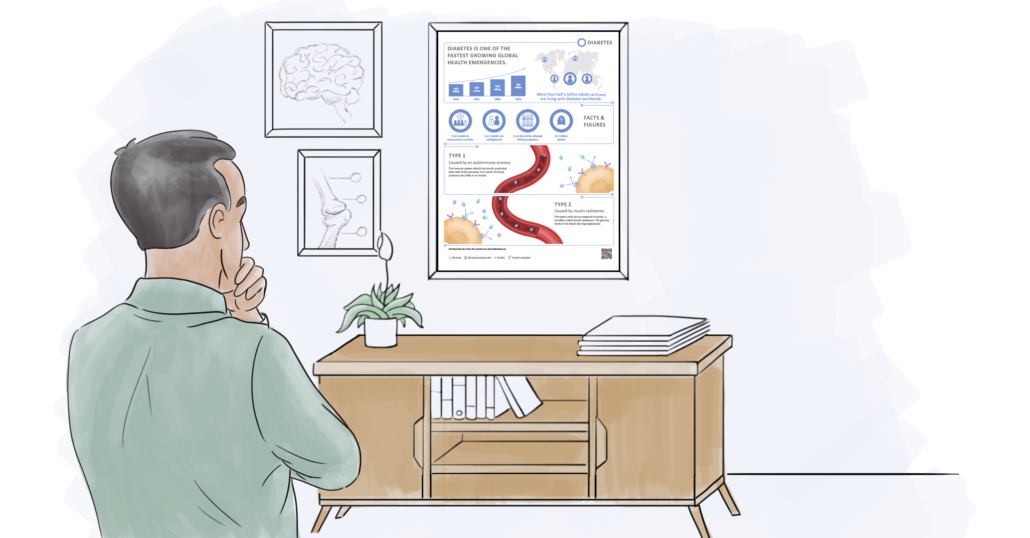 Infographics get people talking!
With clear and distinctive design, a good infographic is a terrific way to spark conversation. Imagine the following scenario: an MSL wants to inform an HCP about a recently completed trial. The discussion takes off as can be expected with questions about study participants, treatment arms and endpoint definitions. Using the infographic, the MSL can navigate these questions with the vital facts at hand. Let's say the HCP asks more detailed questions. The infographics can then guide the conversation into deeper waters, with a QR code or link to the published study results with supplemental data.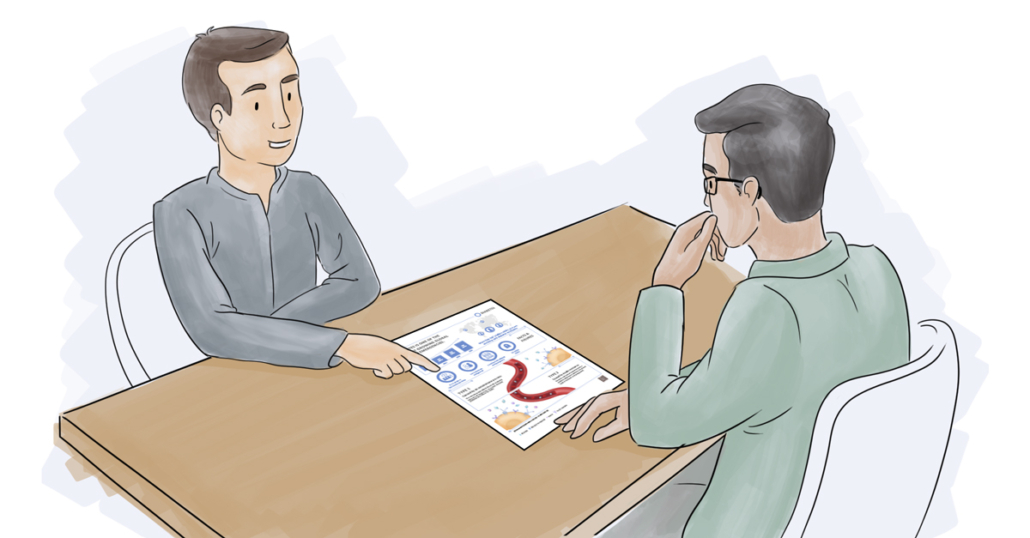 Infographics are versatile!
It's not just the appealing design and visual story that help you make a big splash. When you need to trim your sails, infographics can be easily reused and adapted along your journey. For example, they can be integrated into other media, like slide decks, risk mitigation materials, or patient brochures. They can also be placed on company or product websites or on social media platforms like LinkedIn or Twitter. Infographics can even form the basis of a short animation. Infographics can be used digitally or in print, from a one-pager handout during a congress to a disease awareness poster in a physician's office.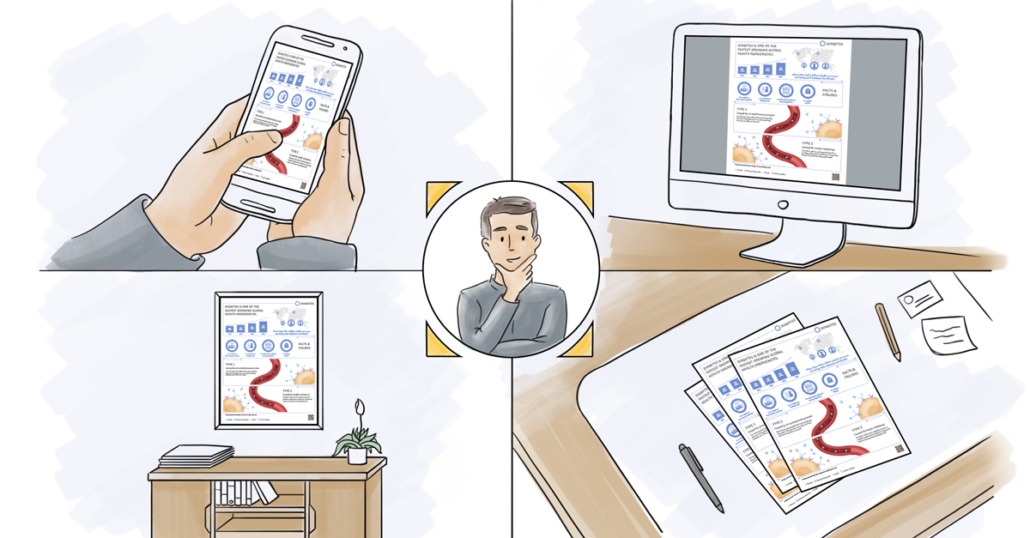 To sum up, don't leave your medical affairs team to sink or swim at conferences and in visits with HCPs. Give them infographics for smooth sailing!
https://www.cast-pharma.com/wp-content/uploads/2022/10/power_of_infographics_title.jpg
627
1200
Alexander Roeder
https://www.cast-pharma.com/wp-content/uploads/2014/10/logo_trim.png
Alexander Roeder
2022-10-04 12:47:13
2023-04-24 14:57:08
The power of infographics