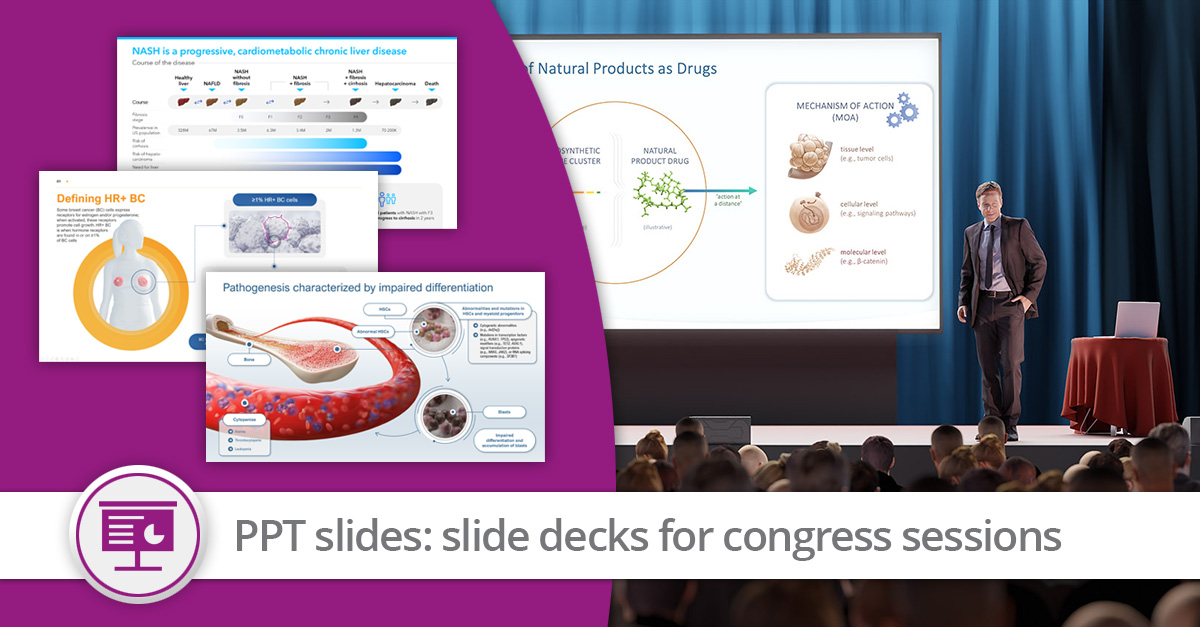 From industry expert theater to KOL symposium: slide decks for congresses
Sessions are why HCPs attend congresses. One of the main ways to support sessions, such as a KOL symposium, an industry expert theater, or the announcement of clinical trial results, is with a solid presentation. This can make all the difference in capturing the attention of healthcare professionals (HCPs). A well-structured and visually appealing presentation can help support the session and effectively communicate complex information.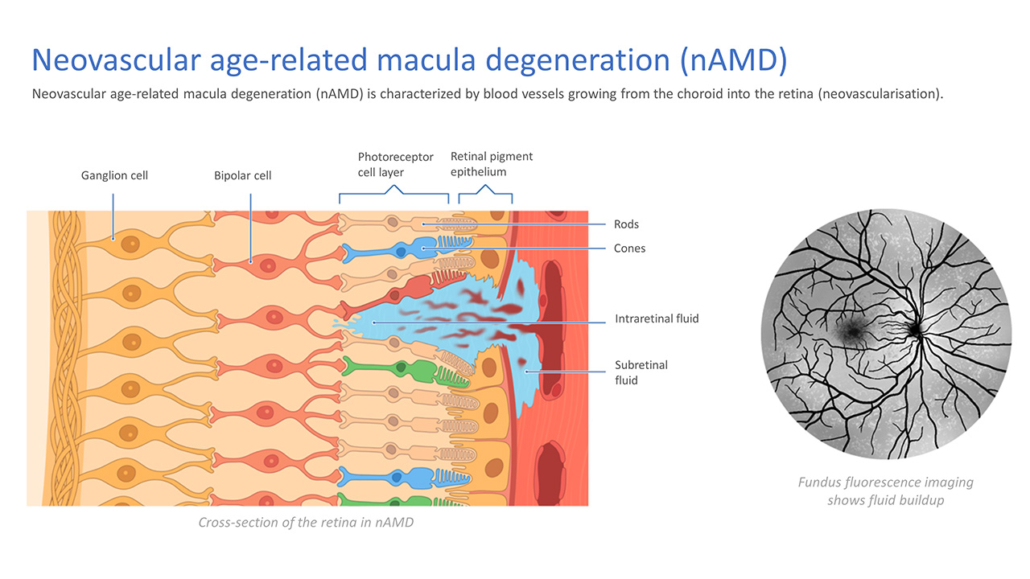 This article will guide you through the key elements of visual storytelling in presentation design, from choosing the right template to ensuring a clear structure and effective use of visuals. We will also discuss how to strike the right balance between content and visuals and provide tips for making the most of presentation opportunities at congresses. With these tips in mind, you can deliver a presentation that will engage HCPs and leave a lasting impression.
Visual storytelling for session presentations starts with a visible structure. This means using a "roadmap" such as a recurring table of contents so the audience can clearly follow the presenter. Instead of just giving a quick overview at the start and then stampeding through the rest of the slides, it is important to return periodically to that roadmap to remind the audience where they have been and where they are going.
Coherent communication starts with visual cohesion
Unified design is another visual storytelling prerequisite. Before making a single slide, make sure you know what template should be used. Some companies may have a standard, corporate slide deck template that is used for all unbranded, noncommercial presentations. Other companies may have special, medical communications templates that are used for HCP presentations on disease state, preclinical and clinical studies, and information about therapeutic compounds. And at some companies, the template may even vary by therapeutic area. The medical congress or conference may also have certain restrictions on design, including what materials can carry a company's logo and the conference's logo.
The template establishes the color palette, which is one of the building blocks for scientific storytelling, affecting everything from data visualizations to illustrations. Using the right template from the start will also ensure that the amount of content on each slide is compatible with the layout, from the length of headlines, to the font size of footnotes, references, and axis labels.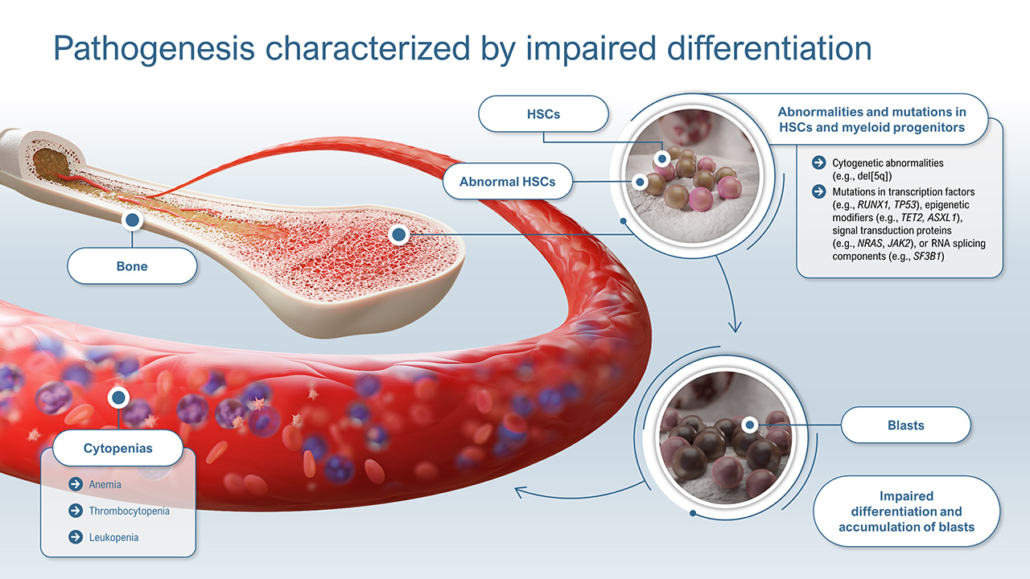 The amount of content needs to be based on the length of the presentation. If the presenter has 60 minutes, it is best to assume they can cover a maximum of 40 content slides (not including the title and section dividers). The presenter should be able to present the content on each slide in about 90 seconds. To achieve this, it is best to keep each slide to:
one key message, given in the headline,
one key visual directly supporting the message,
short bullet points highlighting the most important facets of the visual, and
as much as possible, no more than 5 references to avoid a lengthy and tiny reference list at the bottom of the slide.
Don't lose the big picture with a thousand words
A big audience in a big room needs big visuals. That means text needs to be kept to a minimum. You want the audience to follow the presenter instead of trying to read long paragraphs on each slide. Animation should build up information sequentially, synchronized with the presenter. But animation triggered by clicks should be kept to a minimum, as this can get difficult to use during a live presentation.
Many congresses may offer companies the opportunity to hold industry presentations—with different prices for small, medium, or theater-sized venues. This gives companies a chance to tell their story. They can share cutting-edge research. They can speak about the latest developments in the therapeutic area. They can reach out to HCPs who may have patients eligible to enroll in ongoing clinical trials. Industry sessions can also be an opportunity for pharma companies to stay informed about concerns that HCPs may have with therapies or to find out more about patient burden. Smaller industry sessions can prompt discussion and mutual exchange.
While the tendency might be to cram everything about your company into the presentation, it is better to narrow the scope and more thoroughly explain a few key topics rather than trying to cover too many different topics and only having time for a superficial glimpse at each of them. HCPs probably aren't looking to sit down for an hour-long advertisement for your company. They are much more likely to attend an industry presentation if they know they can expect a thorough scientific account of research potentially relevant for their profession and their patients.
https://www.cast-pharma.com/wp-content/uploads/2023/02/Head_slide_decks_congress.jpg
627
1200
Colin Korell
https://www.cast-pharma.com/wp-content/uploads/2014/10/logo_trim.png
Colin Korell
2023-02-09 08:28:29
2023-04-24 14:52:52
From industry expert theater to KOL symposium: slide decks for congresses