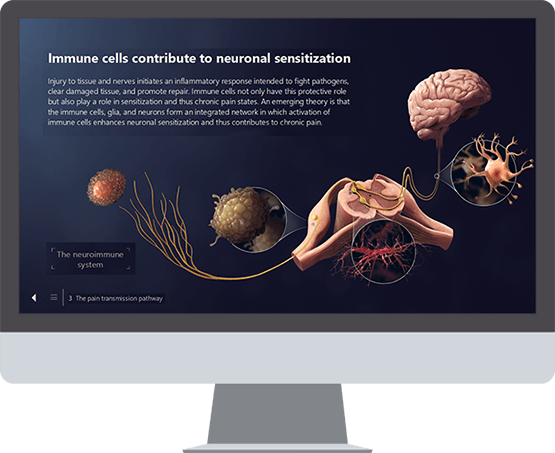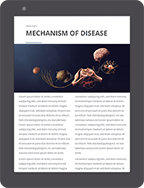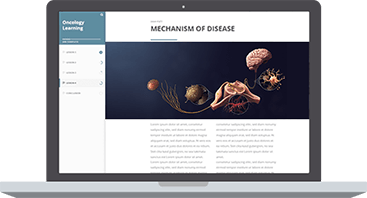 How we work: eLearning
We believe that there is no one-size-fits-all solution
for learning and training. To be effective, a training
program must consider both the specific needs of
the learners—their roles, performance expectations,
and existing level of knowledge—and the complexity
and purpose of the content.
The right solution for your specific need
Unique with extensive interactivity
When a large amount of information has to be communicated, like during onboarding, learners often need to sit in front of their workstation computer or laptop for extended sessions. To maintain the learner's interest in the material, we create eLearning courses that have a high level of interactivity and innovative editorial design.
Our free eLearning course on how to successfully create eLearning modules for medical affairs can be accessed online or can be downloaded and tested in your LMS. To get login credentials, press the "access demo" button.
For short and frequently changing learning content, such as new study data or information about a changing competitive environment, we recommend eLearning courses that can be created and updated quickly and used on the go with a variety of mobile devices.
We will be releasing a demo module shortly that can be downloaded and tested in your LMS, or accessed online. Press the 'Download Demo' button to be notified as soon as this module is available.
eLearning with existing materials
Editorial slide deck design
If good PowerPoint presentations or slide decks already exist in your company, they can be further developed into an eLearning tool that might offer fewer interactive possibilities but can quickly be made operational and, of course, be integrated into any LMS environment.
We will be releasing a demo module shortly that can be downloaded and tested in your LMS, or accessed online. Press the 'Download Demo' button to be notified as soon as this module is available.
Questions about planning an eLearning programme
When you start thinking about initiating an eLearning project, you ask yourself a lot of questions in order to get the best possible result.
These questions include whether eLearning works in your existing LMS, whether it should run in a workspace environment or on mobile devices, how easily can it be translated into other languages, how referencing is implemented, and, most importantly, how the content can be approved in your company. Look at the following table to get a rough idea of the solution that would best suit your needs.
Subject-matter expert versus
scientific storytelling expert
We are often asked by prospective customers if—because we have in-house experts—we can also independently develop content on various topics. It's important to remember that experts in your department have built up specialized expertise in their particular areas over the years: they are considered subject-matter experts. These experts naturally have a great deal more specialist knowledge than we do.
We at CAST PHARMA see ourselves as scientific-storytelling experts. With their academic background and didactic skills, our staff can enter into discussions with your subject-matter experts on an equal footing and use delivered materials to create the best learning path for your target audience.
This means that the learning content is always based on inputs, e.g., core slide decks, study data, literature recommendations, or a scientific platform. We use these materials to create focused and learner-centered content, engaging visuals, and consistent learning courses designed to enhance the performance of your medical affairs teams.
From analysis to implementation
To develop something complex like a comprehensive eLearning tool, we need not only a proven workflow but also a close collaboration with the client and their subject-matter experts. See the graphic below to get a picture of our development workflow:
1
Analysis
Review of input materials and creation of a content list, comprising all information to be included
2
High-level structure
Arranging content into modular structure and creation of content outlines, ensuring all relevant content is included and the flow of information is optimized
3
Detailed concept
Development of detailed concepts for each module including copy, visual ideas, and explanations of interactivity for review by client
4
Production of supporting media
Production all images, videos, etc. in the final look-and feel of the training
5
Implementation
Compilation of all elements including copy, supporting media and interactive elements into final design layout, and creation of files to be uploaded to LMS
Interested in more information?